A DOCUMENTARY "IN HARMONY"
In the little village at the edge of the forest there is a green house inhabited by grandmother and grandfather. Every day they look after their farm, in the heart of which we find a colorful apiary. The beehives occupy not only the heart of the farm, but also the heart of grandfather. When the winter comes their life changes entirely.
The film "In harmony" shows the elderly couple living close to the nature and according to its cycle – the rhythm increasingly rare in the modern world,. Watching the characters' daily routine makes us reflect on human relationship with nature.
SCRIPT/ DIRECTOR /DOP: DOROTA BATOR
ARTISTIC SUPPORT: MACIEJ CUSKE, MARCIN SAUTER, EDYTA WRÓBLEWSKA
EDITOR: DOROTA BATOR, NATALIA JACHEĆ
SOUND: DARIUSZ WANCERZ
COLOR CORRECTION: ZUZANNA WOŹNICZKA / SMAKJAM
MUSIC PERFORMANCE: JAN SURMA
PRODUCTION: FUNDACJA SZKOŁA WAJDY
POSTER: KAMIL OLSZÓWKA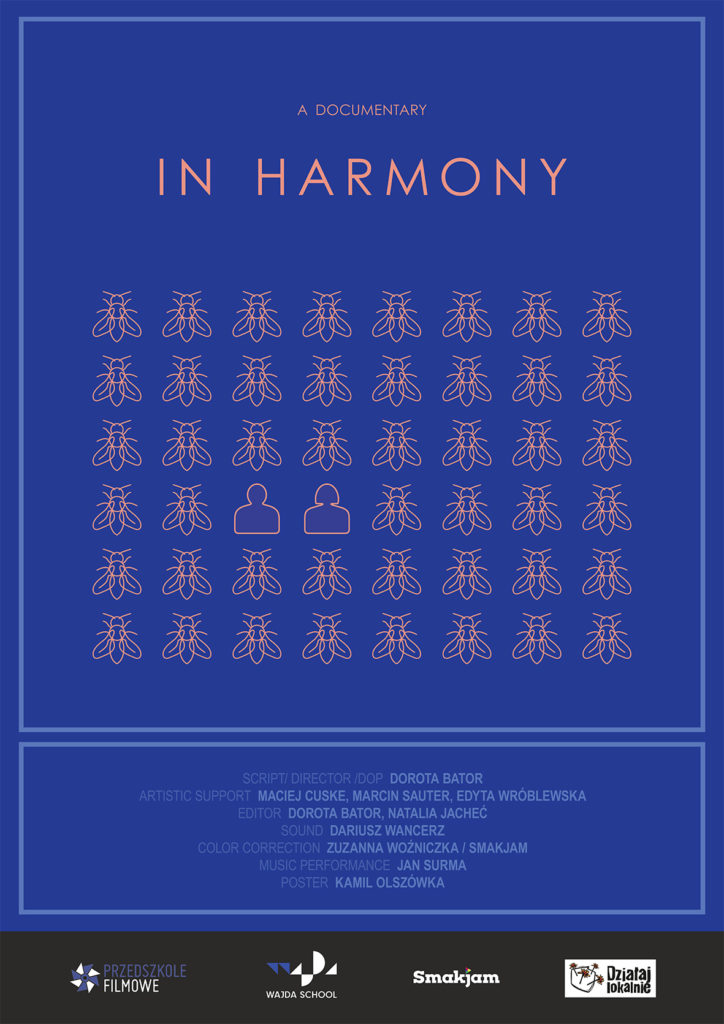 Festivals:
Mimesis Documentary Festival, Colorado (show)
49. Lubuskie Lato Filmowe 2020, Poland (show)
Imagenations Festival Wrocław, Poland (

Audience Award

)

Deep

Focus

Film Festival, Brooklyn, NY (honorable mention)